Home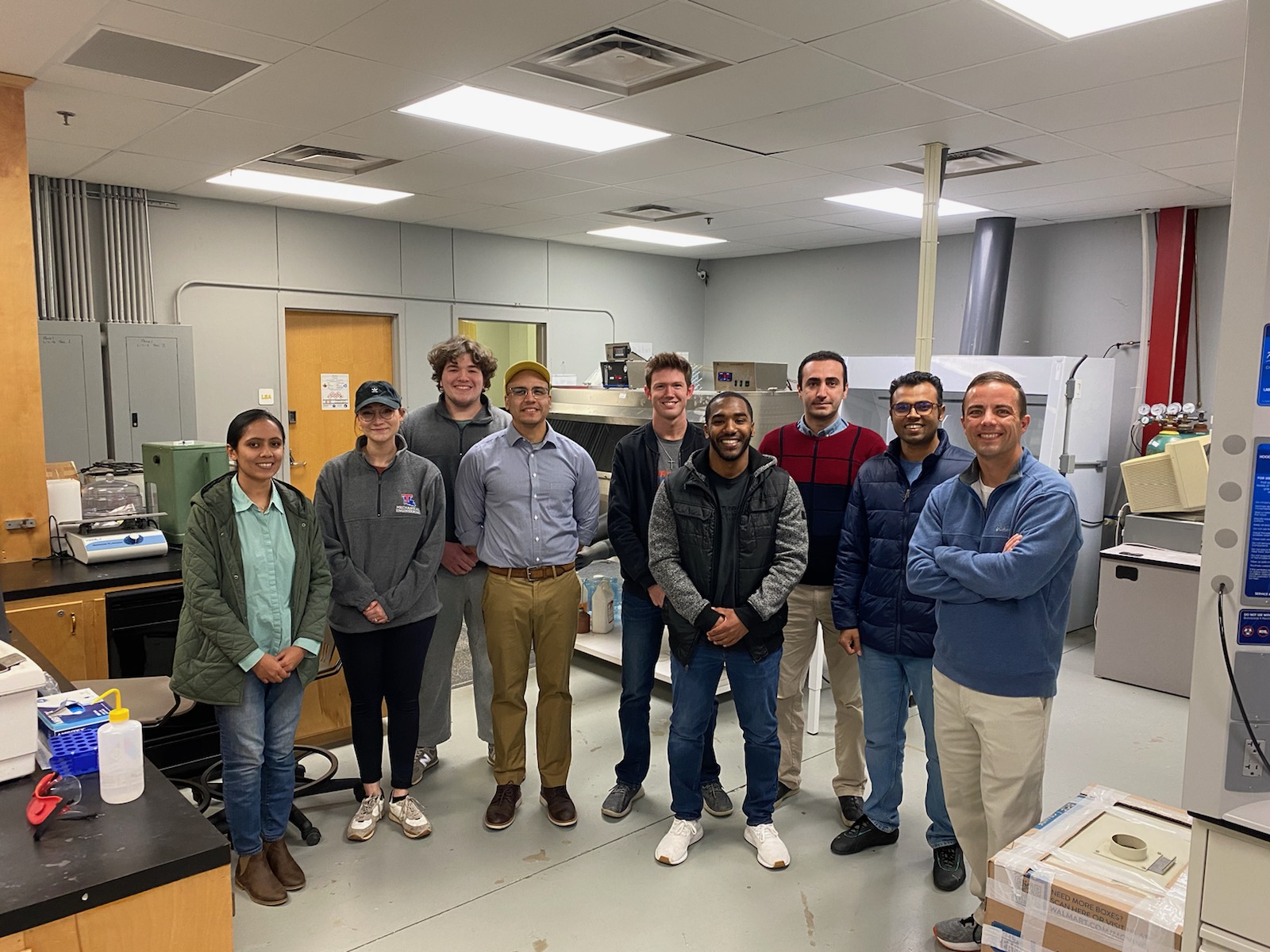 Welcome to the home page of the Moore research group at Louisiana Tech University!
Our work focuses on studying and engineering how electrical and thermal energy moves through materials and devices at the macro-, micro-, and nanoscale. We're particularly interested phase change heat transfer processes, nanowires, nanotubes, thin films, 2D ultrathin materials, and composite or scalable materials that incorporate these types of nanostructures. Applications include energy scavenging, energy production, sustainable alternative materials, chemical and environmental sensing, scalable nanomanufacturing, and advanced thermal management materials and techniques for everything from electronic devices to large industrial processes.
This work encompasses experimental studies as well as numerical modeling efforts, often working in tandem to provide the most complete picture possible of the processes at work within the system or material under study. It is our goal that our research result in the design, development, and implementation of highly effective energy solutions across a variety of applications, the realization of improved models and design tools for multiscale energy systems and materials, and a deeper understanding of energy transport in general.
Our lab is located within Louisiana Tech's Institute for Micromanufacturing (IfM), The IfM is a multidisciplinary on-campus facility dedicated to developing micro- and nanotechnology for research, academic, and commercial purposes. The IfM itself is a 41,000 square foot structure designed specifically to support micro- and nanotechnology research and development. Laboratories occupy 20,000 square feet of workspace including 5,000 square feet of modular clean room resources which provide a full suite of micro- and nanofabrication processing capabilities.
Contact Information
Dr. Arden Moore


Associate Professor, Mechanical Engineering Dept.
,
Director, Institute for Micromanufacturing
Contractor's Trust #1 Endowed Chair
Louisiana Tech University
911 Hergot Ave.
Ruston, LA 71272
Office: IfM 203
Tel: (318) 257-5106
Email: amoore@latech.edu